Winter Silhouette Bonsai Exhibition to take place in Dec 2022
Those of you living in North Carolina are in for a treat, especially residents near Kannapolis. The Winter Silhouette Bonsai Exhibition is set to take place at the North Carolina Research Campus on 3 and 4 December 2022. What makes this expo a treat is that you won't have to pay for entry!
There will be some of the best bonsai artists demonstrating their art and answering any questions you may have. If you have some money to spare, you can stay for the banquet on Saturday evening. It should be a delightful experience the entire weekend. Let's look at the details.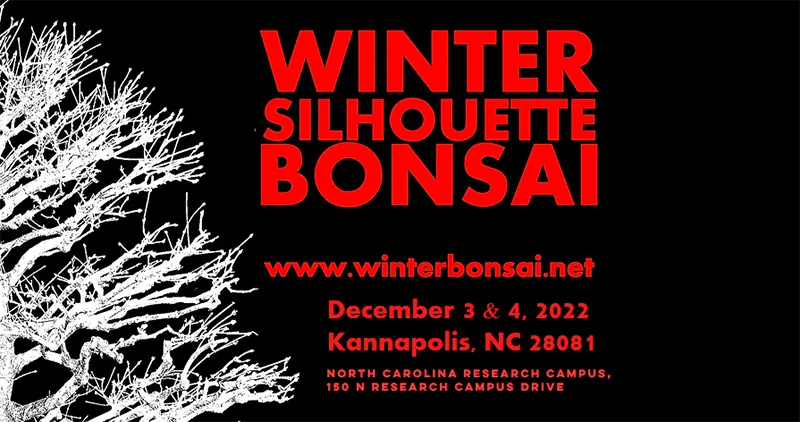 Free entry to the Winter Silhouette Bonsai Exhibition
This December will be an exciting time for bonsai lovers who find themselves in Kannapolis on the weekend of the Winter Silhouette Bonsai Exhibition. With the show taking place on campus, you're going to have a stunning view of the bonsais in a gorgeous atrium. If you plan to stay a while longer on Saturday, you'll be treated to a delicious meal.
Top-class bonsai artists
One of the best features of the Winter Silhouette Bonsai Exhibition is that there will be bonsai demonstrations for you to enjoy. It won't only be about you walking through rows and rows of stands with trees admiring them while whispering. 
Here are the planned demonstrations for the weekend:
Saturday (3 Dec)

10:00 to 12:00: William Valavanis

13:00 to 15:00: Tyler Sherrod

17:30: Bonsai Auction

Sunday (4 Dec)

8:30 to 10:00: William Valavanis

10:00 to 15:00: Open viewing

11:00 to 13:00: Rodney Clemons
Stunning location
Since it's the 10th showing of the Winter Silhouette Bonsai Exhibition, you'll have a beautiful location for the event. The bonsais will be located in an atrium of four floors where the walls are lined with marble. While the demonstrations will take place in a central location for all to see, you'll be able to explore all the floors, some of which will hold the banquet tables.
Saturday banquet
If you want to stay for the banquet on Saturday evening, there's a fee of $45 per person to cover the cost of the meals. There will be an Asian station with select Asian foods, plus you can make your way over to an Italian station if that's more your style. After your main meal, you'll want to head over to the desert station, and feel free to taste some of the non-alcoholic beverages on offer.
All the meal details are available on the website for the Winter Silhouette Bonsai Exhibition. Just look on the left-hand side towards the lower half of the page for the food options you'll have. The reservation list is full at the moment, but you can still complete the form at the bottom if you want to be added to the waiting list for cancellations.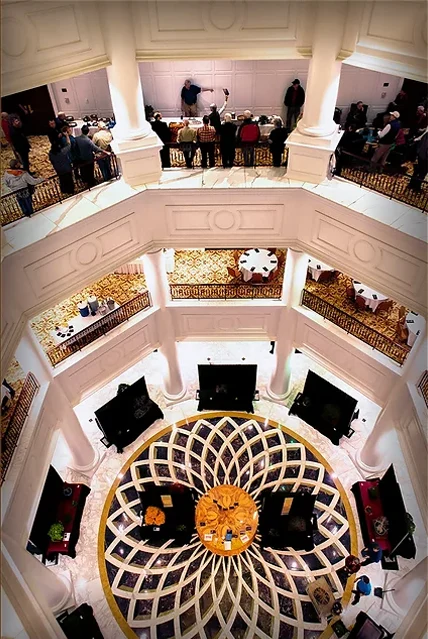 Go and enjoy the winter bonsai show!
As you can tell, the Winter Silhouette Bonsai Exhibition is going to be a blast with everyone having plenty of fun. I wish I could attend this year, but I live too far away with no opportunity to travel at this point. Please feel free to share any photos you take at the event, as I would love to see them!
Newsletter
Subscribe to our newsletter and get the latest news and promotions. Be the first to learn about what's new in Bonsai Alchemist and get 0 spam emails from us.