Why are bonsai pots trending lately?
According to the latest search engine searches, the term "bonsai pots" has suddenly jumped recently. While these small and delicate containers have been around ever since the first bonsai tree was conceived, there's a growing interest in them lately. Usually, you get a pot with your tree. So why are people looking for them?
Today, we'll look at the rising interest in bonsai pots from the perspective of buyers and sellers. It may even encourage you into looking at some containers yourself.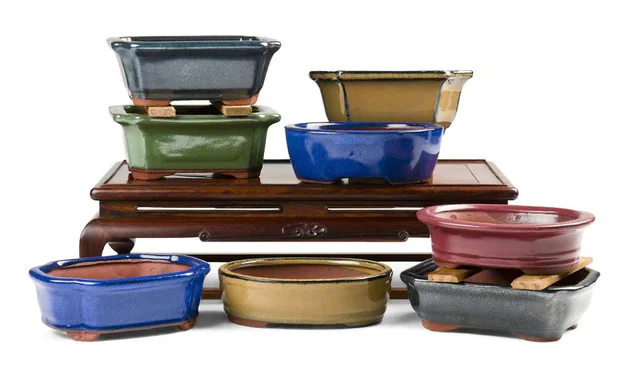 The latest trend in bonsai pots
A bonsai pot isn't a new idea or concept. Ever since Japanese scholars first placed a small tree in a container, many designs have appeared. For the most part, they are shallow in different shapes, depending on the style and size. You can check our guide on bonsai pots to get a better idea of what's involved when selecting one.
However, our experts have detected a rising interest in bonsai pots on search engines. While this term usually gets thousands of searches every year, it's received a massive boost over the last week and month. It's sparked an interesting question: why are people suddenly looking for bonsai pots?
Why are people looking for bonsai pots?
In one of our recent articles, we mentioned that the bonsai market will be growing in the coming years. The pandemic already saw a surge in purchases as people were forced to remain indoors. It's almost a foregone conclusion that anything related to bonsais will also increase in sales.
I say almost because you usually receive a bonsai pot with your small tree. Therefore, you would think there wouldn't be a need to purchase a container separately. 
Yet, I can think of several reasons why people are now increasing their searches for bonsai pots.
Variety in selection
When you receive a bonsai pot with your tree, you don't need to be stuck with that one. Some people buy the tree so that they can do some styling with it, which may require a different container. Also, there are some beautiful designs these days that may just catch your eye.
I have a feeling that people are looking for bonsai pots to see if they can find something more beautiful. Since we're spoilt for choice these days with so many things, you don't need to settle for a bland, brown, oval container anymore. Just have a look at this levitating bonsai pot!
International deliveries
If you ever order a bonsai from an online store or overseas, make sure it's in a plastic container. I know you may think that's a ridiculous notion, but hear me out. That ceramic base is very delicate, and no matter how much they bubble-wrap and box it, the risk of the container breaking is high.
With bonsai trees increasing in sales, I won't be surprised if the trend for pots is due to many of these breaking during delivery. Buyers have probably had to replace them. If you want to order one online, make sure you order the ceramic container separately.
Planting in a bigger bonsai pot
Every few years, we tend to repot our bonsais and trim the roots. There are occasions when we decide we want to aim for a bigger pot for our small trees, especially if we've propagated them from seed or cuttings. 
Also, you need to keep into consideration that some sellers provide small bonsai pots to cut down on costs. In these situations, it's perfectly fine to search for bigger and better ones for your home. 
Broken containers
I've already mentioned how it feels to receive a broken bonsai pot in the delivery, but what about those accidents at home? There have been a few incidents with my cats wanting to enjoy the sun in my porch area where I keep my bonsais. I definitely go on the hunt for a new one when this happens, keeping it safe in a plastic training container in the meantime.
Then you have your outdoor bonsais. Yes, we've told you a million times to tie down the containers for when there are strong winds, but did you listen? Joking aside, sometimes those measures don't help, and you still end up with a broken bonsai pot when you go to inspect them.
Whatever the reason, I'm sure this is one of the top reasons that bonsai pots are suddenly rising in popularity again. If you find the right price, I recommend you buy a few of them to keep in storage. It's just too easy for these containers to break unless you have some sort of tree security system in place.
A personal touch: the bonding experience
Your bonsai tree is meant to have a personal connection to you. The same can be said about the bonsai pot. You share a special connection to it when you personally plant or repot the tree, showing how much you care for it. 
Sometimes, it's worth the effort to head to your local bonsai store or online to see what's available. There may be one that speaks to you or matches the tree's leaves in color and texture. Only you will know which one is the right one that calls to your heart.
Looking for the best price
The only other reason I can think that people are looking more now for bonsai pots online are the prices. With many bonsai stores labeling their containers as authentic or made in Japan, they charge you a fortune for the implied value. 
You don't need a bonsai pot from Japan or one labeled as authentic. All you need is a proper, shallow ceramic bowl that matches your tree and will support the roots and soil. Even if you're on a tight budget, you can find a low-cost one that will also meet your needs.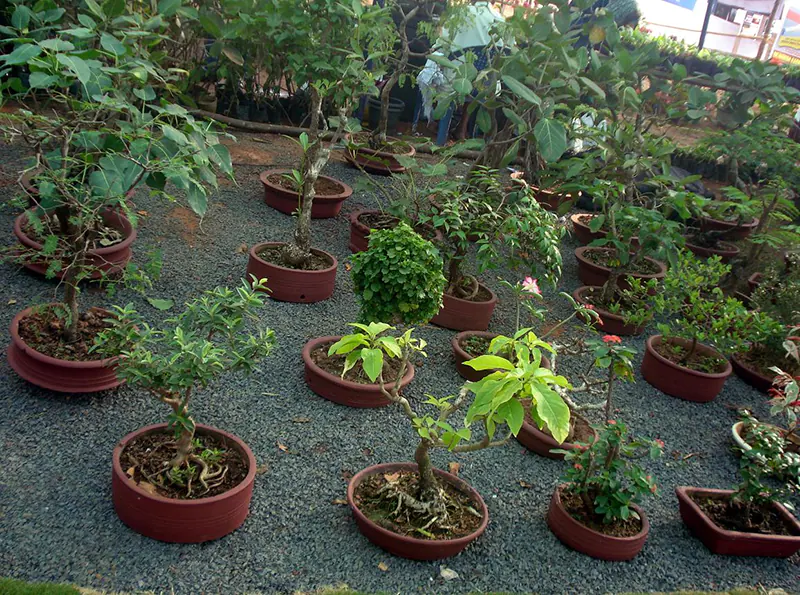 Image source
Where are people looking for bonsai pots?
The results we found were from Google with a massive boost in searches in the past week. When we did a similar search, most of the search engine results were from Amazon. Which isn't really a surprise, as that's where we do most of our shopping. 
I'm sure what Google can't tell us is that people are also looking for bonsai pots at local stores or markets. If you have a bonsai center near you, it doesn't hurt to see what they have available. It's just the lack of variety that can sometimes be annoying.
Final thoughts
With the bonsai market steadily growing and more expansion expected over the next few years, it's no wonder pots are also trending now. Next, we'll be seeing more searches for cutters, wires, fertilizers, and more. For more information, most of the searches are from Washington D.C. and Pennsylvania.
That last location made me chuckle, but for a slightly related reason. I'm busy working on my second Silent Hill novel, which many gamers relate to Maine or at least neighboring Pennsylvania in some sense. One of the chapters in this upcoming novel actually has some bonsais in them. I have some interesting bonsai pots coming your way there. 
Newsletter
Subscribe to our newsletter and get the latest news and promotions. Be the first to learn about what's new in Bonsai Alchemist and get 0 spam emails from us.