2022 Pacific Bonsai Expo will take place mid-November
Bonsaify and Bonsai Tonight are getting ready to host the 2022 Pacific Bonsai Expo! Taking place from 12 to 13 November 2022, the event will surely be a massive hit in the heart of Oakland, California. The tickets for the first day are already sold out, but there are still some remaining for the second day!
There will also be a lovely banquet on the 12th after the event, which will serve Italian meals depending on your diet or preferences. We're looking forward to seeing any photos or videos taken at the event! Here are the details of what you can expect if you're going.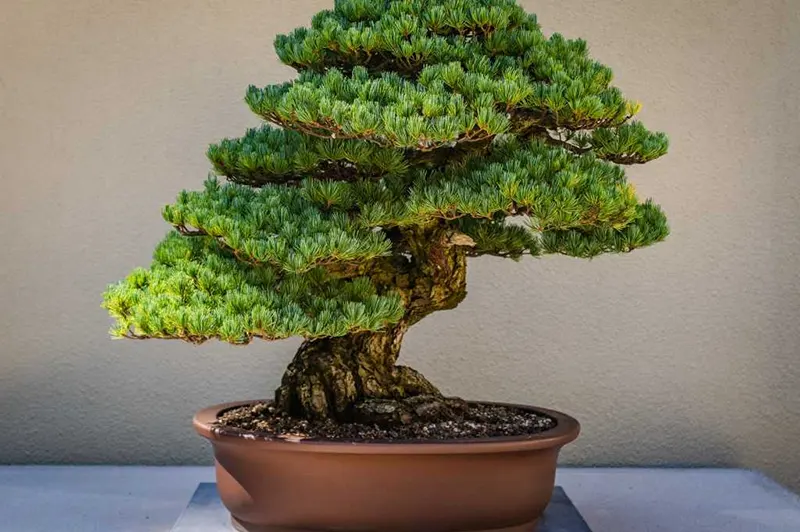 Get ready for the 2022 Pacific Bonsai Expo!
According to the 2022 Pacific Bonsai Expo details, there will be about 25 vendors and 70 bonsais on display for your to view. Taking place at the Bridge Yard in Oakland, California, you'll see a selection of huge and small bonsai trees. There will also be a banquet for a delightful feast.
Event details
The 2022 Pacific Bonsai Expo is destined to take place over 2 days. It will be on 12 and 13 November 2022, and you'll need to register beforehand to show your interest in attending. Since the first day is already sold out, you can still book for the 2nd day at a reduced rate of $30 instead of $35. Remember, the event is almost the whole day from 9 A.M. to 5 P.M., so that's a remarkably low price.
How to prepare for the 2022 Pacific Bonsai Expo
You can find a game plan for preparing for the 2022 Pacific Bonsai Expo on the website. It shows you everything you'll need to do to make sure you enjoy the experience and not stress about attending the event. In summary, you'll learn more about the following:
Buying tickets early

Carpooling or sharing rides 

Extra parking in the surrounding area with a map

Bringing lunch with

Buying online merchandise

Accommodation nearby

How to get to the Bridge Yard

Driving directions and parking information

Register for the event and the banquet
If you haven't registered for the 2022 Pacific Bonsai Expo as yet, you can do so here for 13 November. You'll have a general day pass, which means you can stay from 9 to 5. Any children under 16 years old have free entry if attended by an adult, while any volunteers won't need to pay if they're there for most of the day.
If you plan on attending the Awards Banquet, you'll have to register separately. It costs $55, and you'll be treated to a four-course Italian dinner. Just make sure you select the correct food preference, namely, Chicken, Beef, or Vegetarian.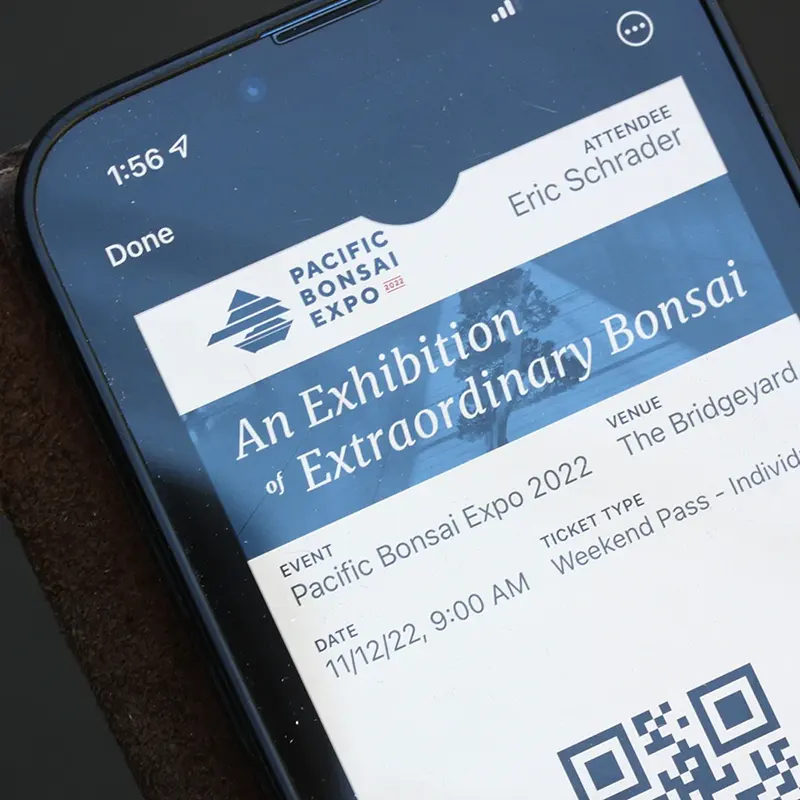 There will be plenty of bonsais!
I wish I could attend this event. As it is, I live too far away and don't have the kind of funds that will allow me to travel. However, I will be there with you in spirit, so make sure you share screenshots and videos with us. I also want to see what the trees and food look like and feel like part of the experience! Feel free to post in the comments or tag us on social media.
Newsletter
Subscribe to our newsletter and get the latest news and promotions. Be the first to learn about what's new in Bonsai Alchemist and get 0 spam emails from us.