Top 10 Juniper Tree Types to Bonsai
Juniperus is the name of the genus that belongs to the Cypress family. There are more than 65 species, and you'll find plenty of Juniper tree types that you can grow as a bonsai. It was challenging, but we managed to shortlist them to reveal our top 10 Junipers we believe you should add to your collection.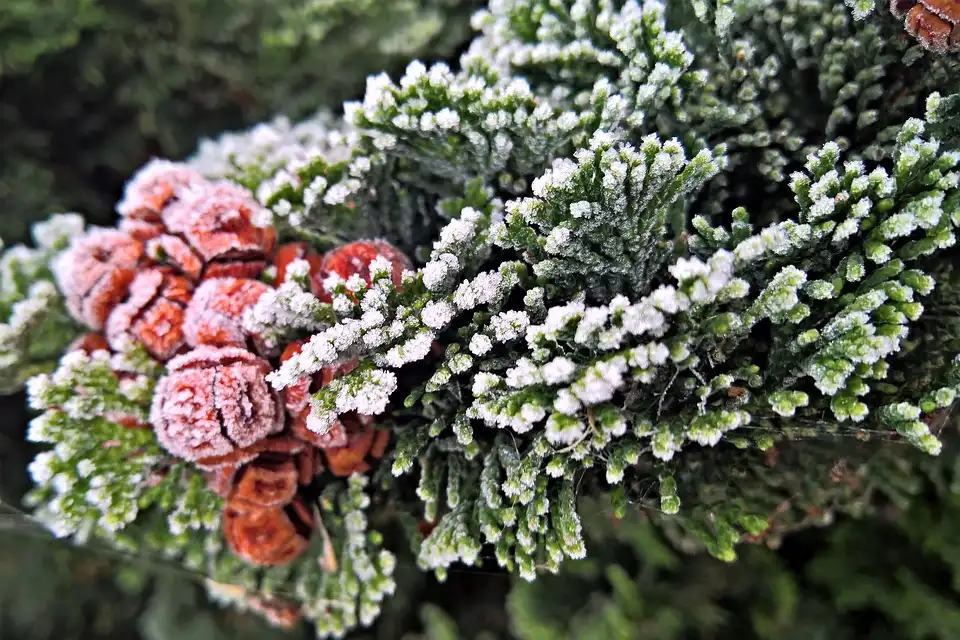 Here are the topics we'll cover:
Here are the topics we'll cover:
Top 10 Juniper Tree Types For Bonsai
Let's start our guide with the different Juniper tree types we're recommending you grow as bonsais. Please bear in mind that these are from personal preference, and you can aim for any that you feel you have a connection with. Be sure to read our extensive care guide for the Juniperus bonsai genus, which provides a general overview of all these species.
Juniperus Procumbens Nana
Also known as the Garden Juniper, this species gained popularity in the west when it was showcased in the Karate Kid movies. While it's native in Japan, not many Japanese bonsai enthusiasts grow them. The tree is too common around the country, and they feel there is no great challenge in developing them.
Still, it's one of the most popular bonsais in several countries, such as the U.S., U.K., South Africa, and most parts of Europe. The shrub doesn't grow tall in its natural setting, but you can develop the branches and leaves quite easily. The needles form in clusters, and a shoot will only break out when the cluster is too dense.
The best way to propagate it is via cuttings taken in early spring. They can take long to develop roots, and you won't always be successful. As a slow-growing tree, it's one of the Juniper tree types you can style as cascading or semi-cascading for that authentic Japanese bonsai look.
Juniperus Squamata 'Blue Star'
Juniperus squamata, also called the Flaky Juniper, has several varieties that are excellent for making into a bonsai. The Blue Star is one of them. The name derives from the blue-green needles that look like clusters of stars from afar. They also give off a silvery sheen when the sun shines on them.
With female berries that only contain one seed each, Juniperus Squamata 'Blue Star' looks stunning as a bonsai. It has compact mounds of needles that cluster together, while the tree usually only reaches 3 ft. in height. It's a dwarf version of other Juniper tree types, so you won't need to worry about keeping your bonsai small.
The small tree loves moist air and rainfall, but it can also tolerate drought-like conditions in some cases. It also does well in rock gardens or containers with small rocky landscapes. While most Junipers can handle some shade, the Juniperus Squamata 'Blue Star' prefers as much direct sunlight as possible.
Juniperus Squamata 'Dream Joy'
In another version of the Flaky Juniper, the Dream Joy tree stands out with golden-yellow young shoots against a backdrop of blue-green foliage from the older needles. It's more drought-tolerant than Blue Star, but it loves the same amount of sun and humidity.
For most of the year, you'll wonder if it's going to grow anymore. Shoots mostly appear in spring, which is when you'll see it show off the golden hues. For the other seasons, the needles will slowly age and transform into blue-green leaves. If you don't have much time or you have the patience, Juniperus Squamata 'Dream Joy' is the ideal bonsai for you.
This variety is one of the Juniper tree types that's mostly native to Taiwan, China, and Afghanistan, so it may be rare to find in other locations. It's best to take semi-hardwood cuttings if you want to successfully propagate it into a new bonsai.
Juniperus Squamata 'Floreant'
Similar to Dream Joy, the Juniperus Squamata 'Floreant' is another one of the Juniper tree types that showcases blueish needles. When the young shoots appear, they have golden-white tips. They usually peak out between the older leaves, which puts on quite a show as a bonsai.
This tree only grows about 2 inches per year, and mature Junipers reach about 14 inches. It's incredibly easy to maintain Juniperus Squamata 'Floreant' as a bonsai, as it's a slow-grower for most of the year. You'll spend more time inspecting the small tree than performing any actual pruning.
Unlike some of the Juniper tree types we've already mentioned, this one isn't fond of too much sun. When the afternoon summer hits, it's more likely to burn the needles than help it grow. It's better to let it have some morning sunlight before providing it with shade for the rest of the day.
Juniperus Horizontalis 'Blue Chip'
Now we move on to the Creeping Juniper tree types, which are native to North America and Canada mainly. Juniperus Horizontalis 'Blue Chip' is a popular bonsai in the United States, and you may find it for sale in most stores or online. In nature, you'll see it as a low-growing mound that covers the soil.
As a bonsai, you can develop a lovely cascading style with Juniperus Horizontalis 'Blue Chip'. When it's cold in winter, the green leaves turn slightly purple or mauve. They are usually blue-green in the summer.
This Juniper tree type enjoys rocky or sandy soil, and you can easily get away with a root-on-rock style. It's happy with most pH levels, as long as there's sufficient drainage. It only grows up to 12 inches tall in its natural environment, and you won't need to worry too much about pruning.
Juniperus Horizontalis 'Lime Glow'
As the name suggests, this Juniper tree type has lime-green foliage in spring and summer when new shoots appear. When the winter pulls in, you'll see the foliage turn copper, purple, or orange. The leaves are feathery, with scales on the needles.
Due to its creeping nature, they do well as bonsais that rest over rocky landscapes or cascade over the edge of the container. You'll mostly find them thriving in Canada, Alaska, and the United States. The Juniperus Horizontalis 'Lime Glow' also only grows up to 12 inches, so you can add it to Juniperus Horizontalis 'Blue Chip' as a pleasant display in your collection.
When winter has passed and you see new shoots, you can prune them to keep the style you developed or let them grow. It doesn't extend too far, but some minor maintenance is required. Besides as a bonsai, we recommend growing this Juniper bush as ground cover in your garden for future propagation.
Juniperus Chinensis
Next up on our list of recommended Juniper tree types for bonsais is the Chinese Juniper. This gorgeous specimen is native to many countries in Asia, such as Korea, China, Russia, and Japan. It has a more conical shape than most trees in this genus, reaching up to 60 ft. in nature.
As such, it requires more intensive care and pruning than many others on our list. It loves acidic soil, but it's still a slow grower when compared to most bonsai species. You can cultivate it with bushy foliage or a pyramid shape, whichever one tickles your fancy more.
Juniperus Chinensis is more than happy to live in rocky landscapes or dry soil, as it's used to arid conditions. One interesting feature is the male catkin that contains the pollen. They grow separately from female trees that contain the berries, making them dioecious.
Juniperus Conferta 'Blue Pacific'
The Juniperus conferta species is also known as the Shore Juniper. The reason for this common name is that it grows natively on sand dunes, which is why the bonsais prefer sand instead of mixed soil. It's mostly found in Japan, but you may find the species in the United States from the right sellers.
In the wild, this Juniper tree type only grows to about 1 or 2 ft. It loves moist air with salt content, so it will be happy as a bonsai in beach homes by the sea. It's also quite resistant to pests and diseases, and it's comfortable living in moist soil.
The needles are awl-shaped and usually grow in whorls of three. You can style it as formal upright with a flat top or cascading. It crawls along surfaces, so you can also use rocky surfaces to give it a lawn-like appearance.
Juniperus Communis 'Gold Cone'
As you may be able to tell from the scientific name, this is one of the Common Juniper tree types. The reason for the Gold Cone appendage is its appearance throughout the warmer seasons. The tree has a column design like a cypress, with the new needles showing golden colors.
When winter arrives, the leaves turn blue-green. It can grow up to 5 ft. tall with more of an emphasis on height than width. Juniperus Communis 'Gold Cone' thrives in most soil conditions, as long as there is sufficient drainage. It also needs as much sun as possible for the golden color to emerge.
If you're planning a rocky landscape in your garden or bonsai pot, this Juniper tree type is ideal. You can lay the pebbles or stones around the base of the tree to give it a beautiful design. However, it requires maintenance in spring and summer to keep its column shape.
Juniperus Communis 'Oblonga Pendula'
Unlike the previous common Juniper, Juniperus Communis 'Oblonga Pendula' has a wild shape, with drooping leaves and flaky bark. Many Japanese owners use these trees in their temples, as it has a sacred appearance to it. As a bonsai, it looks incredible, with long stems and weeping needles.
While it can grow up to 8 ft. in height, it can spread wider along the container and higher. It's up to you how you'd like to design it, but we recommend formal upright. It gives the branches a chance to reach out on all sides for that droopy look.
As it can handle drought-like conditions, you can get away with watering it only twice a month. It's best to aim for a low, wide shape and not let it grow too tall. If you're lucky enough to see it bear fruit, you'll have loads of berries gracing the foliage.
Juniperus Cedrus
Finally, we present to you the Canary Islands Juniper. While it's clear where it grows natively, other countries that host them as ornamental Juniper tree types include California, the British Isles, and New Zealand. There are even some plantations in its native region where people experiment with growing them under different conditions.
In nature, some of the highest Juniperus Cedrus are 165 ft., but for the most part they usually only reach up to 33 ft. The needles are glaucous green while the tree doesn't have a defined shape, except bushy. Pollen cones are usually yellow, while the seed cones are green when young and orange or pink when ripe.
As a bonsai, it can be hard to maintain with the bushy shape, but we generally recommend a formal upright style. You can also try exposed root and cascading, but it's challenging to shape.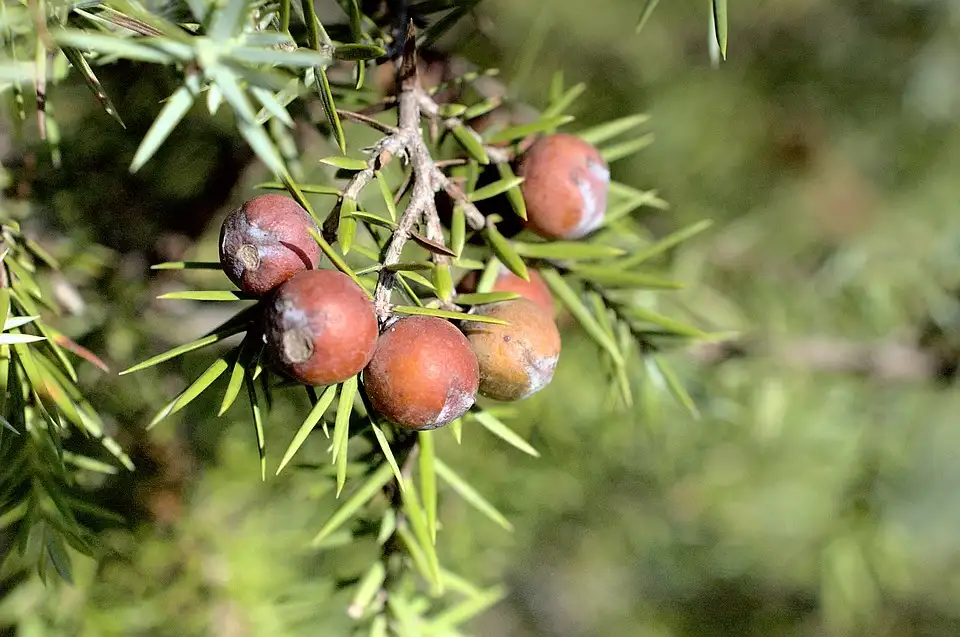 How Do I Know What Kind Of Juniper Tree I Have?
To correctly identify which Juniper tree types you have, you have to investigate several factors. For the most part, you can check the needles, cones, and shape. The colors, pollen and seed cones, and leaf formations are generally a dead give-away of which species you're dealing with.
While we've presented you with some idea of what the above Junipers look like, you can also use plant identification apps. You'll need to capture as much of the tree as possible, as many species have needles that look the same. When you have the whole picture, these mobile applications are usually good at identifying them.
Junipers form part of the Cypress family, Cupressaceae. They are cousins to the Cypress genus, Cupressus, which holds the true cypresses. In the same breath, they are also referred to as conifers, setting them apart from flowering trees. They're classified as Gymnosperms as opposed to Angiosperms, which bear pulpy fruit as opposed to cones.
What Is The Juniper Tree In The Bible?
Strangely enough, the tree referred to in the Bible is not a Juniper. Instead, it's the Retama raetam that's native to the Sinai Peninsula. Hebrews used the words "rotem" or "rothem", which was roughly translated as a Juniper. It's also known as the white broom tree.
What Are Juniper Trees Good For?
One of the most popular commodities of various Juniper tree types is the cultivation of gin. However, people also eat Juniper berries to help with digestive issues, such as stomach pain, diarrhea, intestinal worms, and infections. There's also an essential oil that's extracted from some species.
When it comes to food preparation, some use the berries or branches as flavoring or spice. The oil is also used for soaps and cosmetics, which shows you just how versatile these Junipers are. Some species are used to help battle bacteria and viruses, but only on the recommendation from a doctor.
Is Juniper A Good Tree To Bonsai?
We absolutely recommend any of the above Juniper tree types as bonsais. Also, there are many more you can try. These are easy to maintain, and you don't have to spend too much time pruning them. As a matter of fact, you'll want a massive collection of various types if you don't want to become bored.
Of course, we recommend you check the specific species details so you can see what the requirements are for caring for them. Each one also has a unique style you can use and that's more natural to them.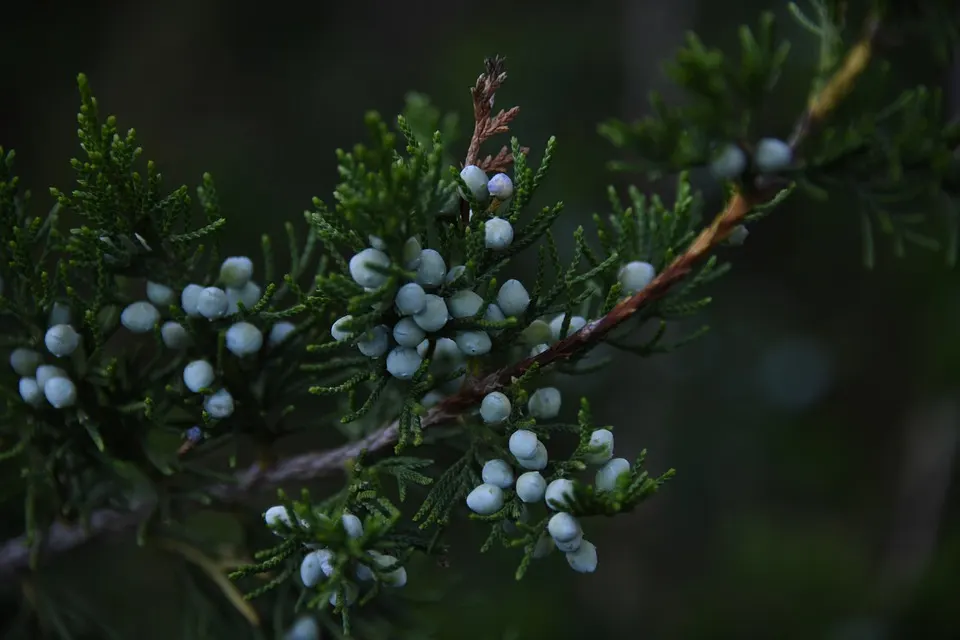 We hope you enjoyed our guide to the Juniper tree types you can grow as bonsais. If you have a specific one that you like that we haven't mentioned, please share it with us. We would love to hear which is your favorite.