Bonsai Watering Can: The Benefits and Uses
There are many ways to water a bonsai, which should probably become a new saying for us in the bonsai community so we can save the poor cats. Not giving the right amount of liquid to your small tree is one of the top ways to kill it, either too much or too little. One method that's popular is the bonsai watering can, and for good reason.
Each bonsai species has a different requirement, and there are also seasonal considerations. That's why we steer clear of irrigation systems or hose pipes as a holistic approach unless you have a way to monitor how much each type receives. Here's our guide on using a bonsai watering can.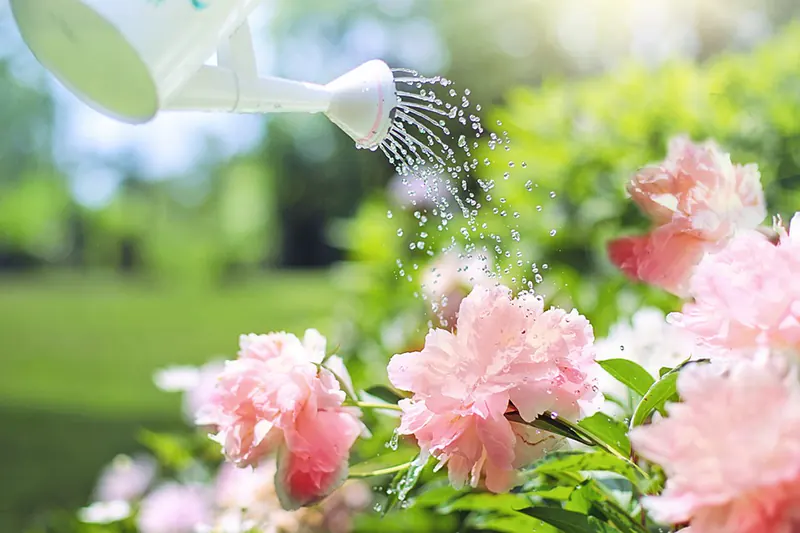 What is a bonsai watering can?
The name says it all, but many people don't know that they're available or what their benefits are. A bonsai watering can is a device you use to carefully supply water to the soil in a way that distributes the liquid evenly. There are various sizes, giving you a chance to water all your bonsais with the can in one go.
The water can for bonsai has a basic design. You have the main compartment that stores the water, while the long spout draws the water out when you tip the handle. There's usually a sprinkler head attached at the end, which drops the water in a rain-like fashion to make it feel natural.
Types of bonsai watering cans
While they're mostly the same, there are a few variations of the bonsai watering can. Firstly, there are different materials, such as nickel, copper, stainless steel, and plastic. They vary in price depending on the material and size. 
This brings us to the next point. The size you'll choose depends on how many and how large your bonsais are. It's better to get one that can hold more water than you need when watering your bonsais so that you don't have to refill too often, saving your energy.
You also have different designs. The essential parts usually remain the same, such as the compartment, spout, and spray nozzle. However, they may differ in where they are placed, how many spouts they have, or whether they have one or two handles.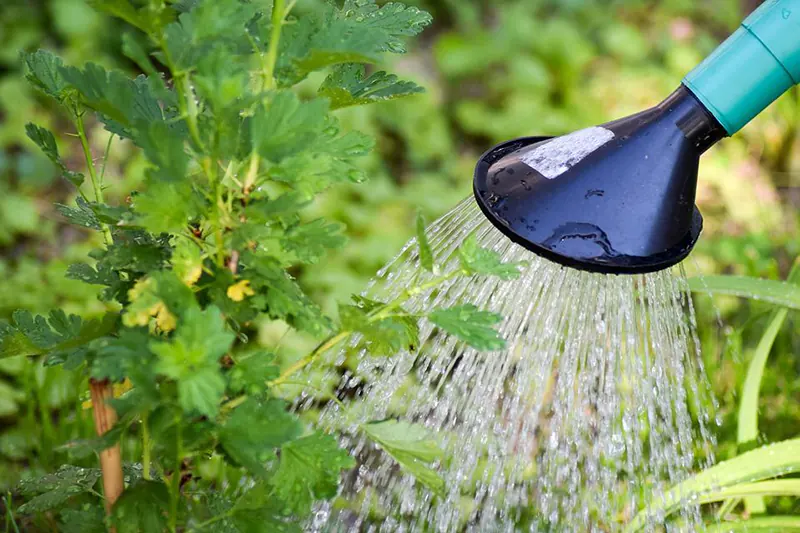 Where to buy a watering can for your bonsai
Your local plant store will probably have a standard can for watering household plants, which will also work. If you head to a shop that sells an actual bonsai watering can, you may see some extra attachments or different designs. They'll give you more freedom of choice for the required purpose.
Local marketplaces or trading zones may surprise you with DIY bonsai watering cans that the sellers designed at home. While you might not buy one, it may inspire you for making your own ones.
The one way we usually search for the best bonsai watering cans is via online stores. We're a bit of a sucker for Amazon, as there are so many products available from various sellers. It's incredible to see the variety and what people can come up with when they use their creative sides.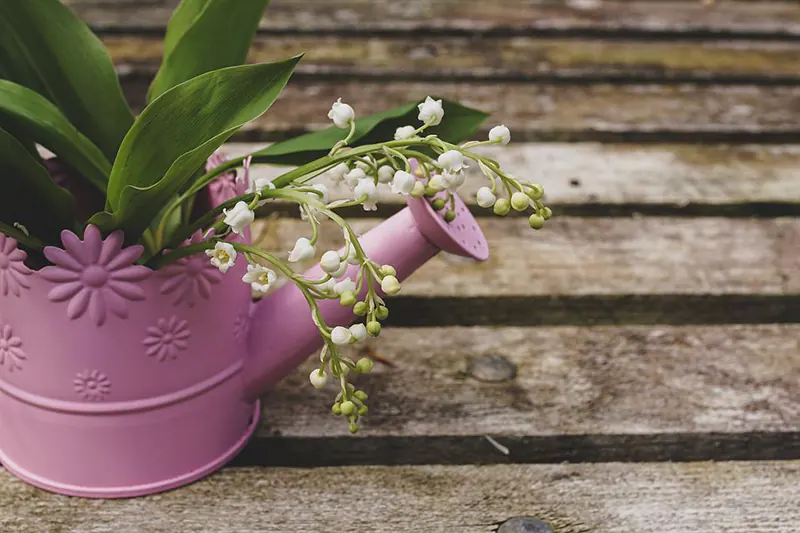 Top bonsai cans for watering your small trees
If you're looking for a top-quality watering can for your bonsais, we do have a few we can recommend. Not only do we like the material, but the designs are excellent for caring for your bonsai trees. Feel free to check a few other related products in the online store.
Benefits of using a bonsai watering can
We've mentioned at the start that there are many ways you can give liquid to your small tree. Some of the more popular ones are automatic irrigation systems, drip systems, misting, and hose pipes. Here are a few reasons why the bonsai watering can is a better option for your precious trees:
Controlled watering

: Since each species has different watering needs, you control how much water is supplied to each one. You don't want some of them overwatered by using an automated irrigation system across all of them.

Separating misting from watering

: A misting bottle is fine for increasing humidity, although it doesn't always work so well. It's not a good idea to use that bottle for actually watering, as some trees have roots that love drowning in water, such as the Swamp Cypress or

Syzygium

.

Fewer trips

: If you have the right capacity in your bonsai watering can, you might only need to take one trip to water all of them and then refill the can. 

Storing water for the next day

: The one benefit the watering can has over hose pipes and irrigation systems is that you can store water in it until you're ready to give it to your bonsai trees. When you supply directly from the tap, trace amounts of chlorine may affect their health. If you leave it to stand for 24 hours, it neutralizes the water and makes it safer.

Even distribution

: The spray nozzle attachment at the end of the bonsai watering can help distribute the water like rain. It's a more natural supply, which works similar to an irrigation system. 



Features to consider
Before you head out to buy your bonsai watering can, there are a few things you should consider. It's not just about how useful it is, but also whether or not it suits your purposes. So, check these pointers when you're shopping online or in the store.
Make sure you buy the right size to cover as many of your bonsais at once as possible

Test the can filled with water to see if you can carry the weight of the full volume

Check to see if any water spills out the sides of the spray nozzle

Inspect all surfaces for dents or damage

Decide beforehand which material you're looking for

A bonus is if there are extra attachments or bonsai tools as part of the package
Common Questions about Bonsai Watering Cans
Many people that buy watering cans for bonsais usually have follow-up questions. We've answered several of them below based on our own experience. If you have any other questions, please let us know in the comments.