Can You Bonsai an Alberta Spruce?
Let's get the negativity out of the way. A quick gambol around the internet will tell you that the prevailing opinion amongst experts and enthusiasts alike is no, you cannot bonsai an Alberta spruce. We're here to set the record straight. While it is indeed increasingly difficult to shape an Alberta spruce into your desired bonsai style as it ages, it is still possible.
Through the power of will and sheer determination, all things, especially pertaining to bonsai, are possible. Bonsai is an ancient art form dedicated to the pursuit of the glorification of nature and shaping nature to your own will, within reason, so why would we shy away from being able to do that with even the most stubborn of trees? 
Below, we'll go over the pros and cons of starting down the path of an Alberta spruce bonsai, and we'll give you a quick guide to achieving the bonsai ideals with the more stubborn trees. Our focus in this article will be the Alberta spruce, but like many things in this field of artistic and spiritual exploration, the knowledge you learn here can be adapted to any particularly stubborn trees.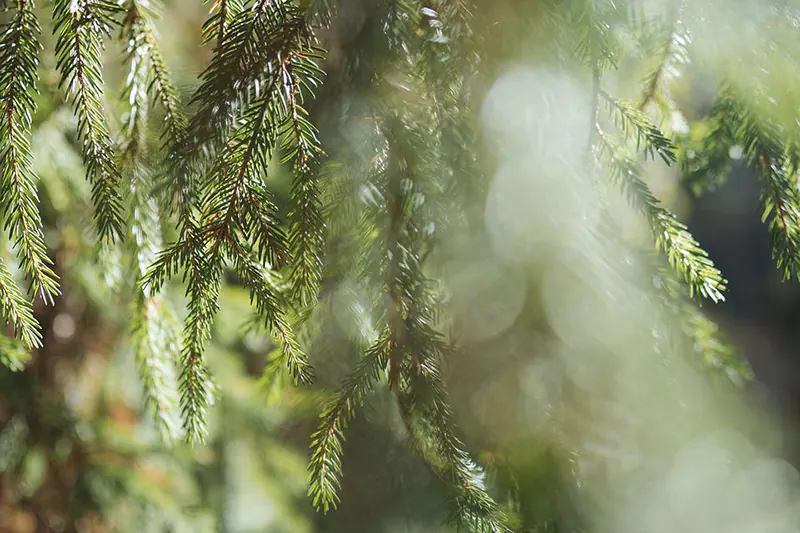 Should you Bonsai an Alberta Spruce?
In their article about spruce trees, our contemporaries over at Bonsai Empire say that while 'Picea glauca 'Conica' (Alberta spruce) is often tried, it rarely makes a good bonsai.' The keywords here are often and rarely. These are not finite statements and, more often than not, are quite subjective.
These keywords mean that it isn't impossible; it might just take a little more work, time, dedication, and effort to achieve. That said, here are the rewarding aspects of giving an Alberta spruce the bonsai treatment.
Alberta Spruce Bonsai Pros:
#1 Aesthetics
The Alberta spruce is an astoundingly beautiful tree. This is an evergreen coniferous tree, and these types of trees are typically a favorite amongst bonsai enthusiasts because of how well they carry most bonsai styles. The bark of the spruce tree genus is also striking to behold and usually leads to really visually-appealing bonsai displays. All in all, the Alberta spruce belongs to a genus of bonsai trees known for their distinct beauty.
#2 Versatility
Even though formal upright seems to be the prevailing style of choice for coniferous bonsai trees, spruce trees are surprisingly versatile. In my time, I've seen incredible examples of spruce trees being grown as everything from a literati bonsai to the dramatic lines and sweeping elegance of the cascade style. 
#3 Spiritual Association
It's no arcane secret that bonsais are more than just explorations into ways to keep realistically proportioned trees at home. There's a lot more to the art than you first encounter. One of the most important aspects of bonsai to many enthusiasts is the spiritual connection between the artist and the living artwork. We choose trees for many reasons, and sometimes that reason is the spiritual associations that the tree has. The Alberta spruce, for instance, symbolizes longevity and hope. Spruce is also associated with strength and resilience and the feeling of warmth returning to the world after a harsh, cold winter. 
Alberta Spruce Bonsai Cons:
#1 Stubbornness
There really is only one con to speak of. But unfortunately, it's one that is often pivotal enough to deter people from trying to give an Alberta spruce the bonsai treatment. This is an incredibly stubborn tree. Stubborn might not be the right terminology here, but what I mean is that it doesn't take easily to being shaped and pruned. More often than not, its branches will want to revert back to their native growth patterns after a while. Therefore, you need to be much more attentive to this species of tree than to others. As pliable as its younger branches and new shoots may be, they don't hold their shape as well as other trees do. 
The other issue is that Alberta spruce doesn't back-bud as easily as other trees. Back-budding is a bonsai technique used to stimulate more concentrated growth on branches by pruning or pinching the apical growth or main branch or stem. This way, you can increase the number of branches that shoot from other branches or your tree's trunk to create a more realistic and better-proportioned tree.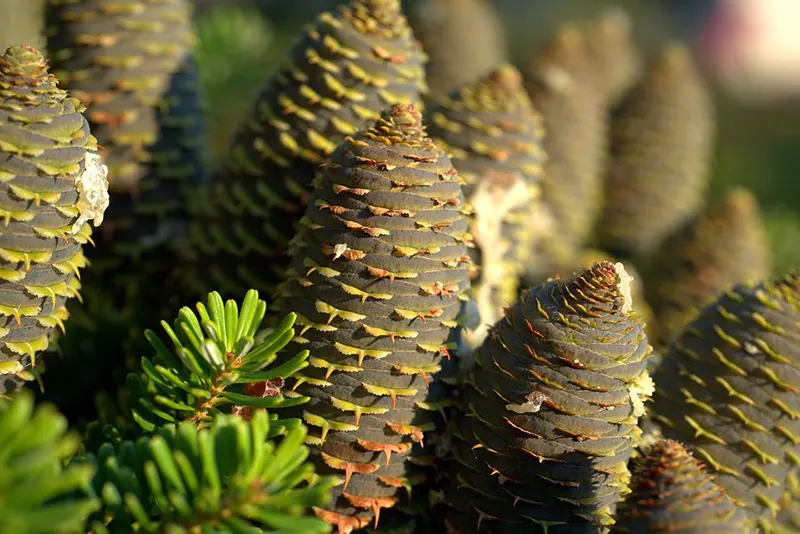 How to Bonsai an Alberta Spruce
Step 1: Tease the roots
This is the first thing you want to do with any tree you buy from a nursery. Nurseries and garden centers have a habit of planting trees far deeper than they have to. In order to fully visualize and actualize your plans with your tree, you need to be able to see where the roots actually start. To do this, all you need is a chopstick, tweezer, or any other similar tool. Take your tree out of its container and gently but firmly scrape the top layer of soil off. 
Next, you want to tease the top of the root structure closest to the tree so that you can see where the roots begin. Another goal here is to try and expose the actual base of the tree. You don't want your tree sitting too deep; you want a good base to anchor the tree down. Without a slightly visible base, your bonsai will look more like a telephone pole stuck into the ground. The base makes it look like an old tree. 
Step 2: Remove the lower branches
You don't need your tree's branches extending all the way down to its base. We primarily remove the lower branches from the tree because if we wire those branches, they're far too low and obscure the trunk. Part of the appeal of bonsai, as previously stated, is to produce a miniature tree with similar proportions to its lifesize counterpart or inspiration. If you're trying to thicken the trunk of your Alberta spruce, leave the lower branches on for as long as needed as they help thicken the trunk. 
There's no real hard and fast rule on how high up the tree you're allowed to remove branches. Typically, I try to stick to around one-fifth the way up from the bottom of the tree trunk. This way, you can see the trunk well enough for most bonsai styles. A style like literati usually requires branches to be removed from the entire tree so that you have a singular central pillar, but most other styles require branches to add distinguishing details to the tree. 
Step 3: Wire your branches
The process of wiring is fairly easy to achieve. All you need for this is a decent gauge wire and a little patience. Start by cutting a length of wire spanning a little more than the length of two of the lower branches. Wrap the middle of the wire around the tree's trunk in line with the branches you want to shape.
Next, take either side of the wire, one at a time, and wrap them around the branches. You don't want to coil them tightly. Your goal here is to have wire spanning the entire branch so that when you move the branch to create a specific shape, the wire will keep it in place. Move your way up the tree and wire all of the branches you want to shape. At this point, you can also take off a few more branches if you feel there are too many for the style you're trying to achieve. Make your way up your tree, shaping as you go. Any branches you remove can be treated as cuttings for further Alberta spruce trees. 
Step 4: Trim your tree
Once you've shaped all of your branches, you may want to trim off a few bits of foliage here and there to achieve a more uniform or interesting shape. This is all based on personal preference and the style you are trying to achieve. For instance, if you are going for a formal upright, you might trim the extremities of the branches to achieve either a steeper or shallower taper toward the top of the tree. 
Once you've finalized the initial shaping and pruning, move your new Alberta spruce bonsai into a training pot. From here on out, keep an eye on your bonsai tree and make sure it keeps its shape. As previously stated, Alberta spruce doesn't hold its shape well without adequate attentiveness from the artist, you.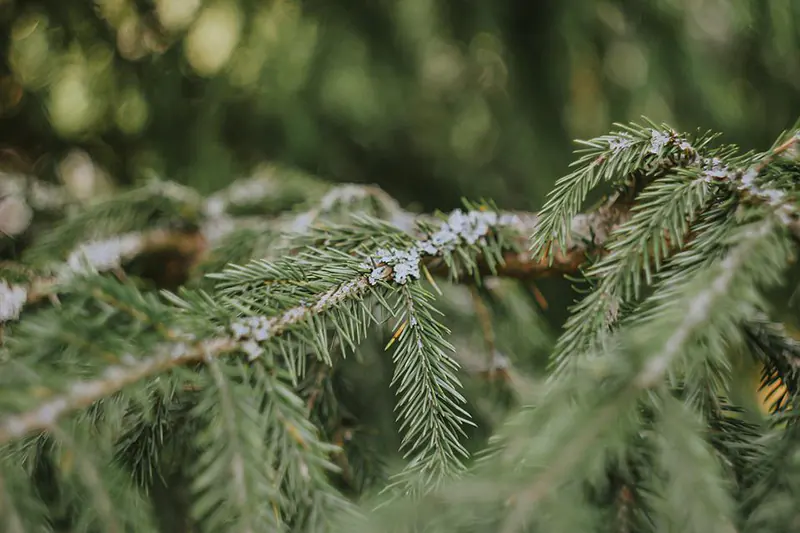 Is it Worth Creating an Alberta Spruce Bonsai?
Yes. I firmly believe it's well worth it to at least try your hand at creating a bonsai out of an infamously difficult tree. This is a chance for you to move away from the easy species and challenge yourself. Who knows? You might be the breath of fresh air or motivation someone else needs to immerse themselves in this deeply rewarding and satisfying art form. 
As we discovered in our pros and cons list, the pros of giving an Alberta spruce the bonsai treatment far outweigh the cons. There's every reason to give this tree a chance as your next bonsai project. If it doesn't work for you, at worst, you have an Alberta spruce tree to plant in your backyard.