Chicago Botanic Garden | History and Significance
As bonsai and plant enthusiasts, we're always drawn towards centers that showcase gorgeous species for visitors to enjoy. Enter the Chicago Botanic Garden that has recently caught our attention, specifically the Bonsai area. We're intrigued by how huge the space is and all that the CBG has to offer.
We'll give you a quick background check on the Chicago Botanic Garden before sharing what you can view there.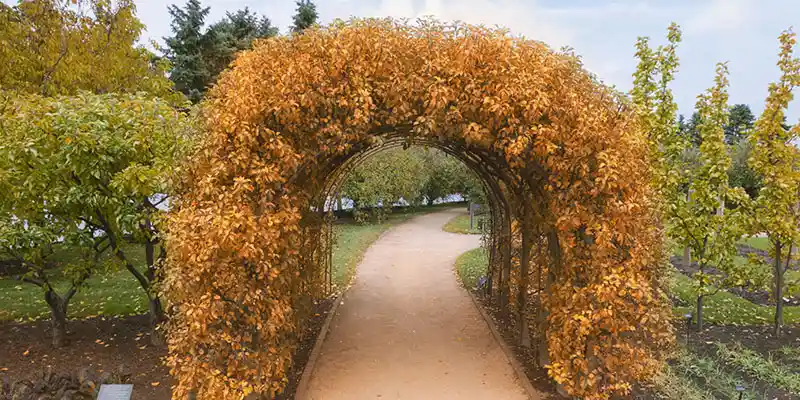 History of the Chicago Botanic Garden
To grasp the full history of the Chicago Botanic Garden, we have to go back to 1890 when the Chicago Horticultural Society was founded. With a vision of a 'City in a Garden', it held several horticultural shows every year. One of the most popular ones was in 1893 when it held the World's Columbian Exposition Chrysanthemum Show.
For a long period, the CHS went dormant until it reopened in 1942. It was in 1962 when the Society decided to open a public garden for members to enjoy. When it finally launched in 1975, the Chicago Botanic Garden was a public-private partnership. Today, the Forest Preserve District of Cook County owns it while the main operations remain with the CHS.
The Garden spans nine islands in Cook County, covering over 385 acres. Several leading architects lent a hand in designing the layout since its inception. 1975 saw the inception of the Japanese Garden, while the English Walled Garden was designed in 1991. The Plant Conservation Science Center appeared in 2009 with teaching facilities and laboratories for teachers, students, and staff.
The Mission of the Garden Center
The mission of the Chicago Botanic Garden continues the initial vision of the CHS, to provide a public garden that pays homage to the plant kingdom. Today, it's one of the largest conservation centers and living museums in the world. In total, there are four natural areas and 27 gardens you can enjoy, all with absolutely stunning views and species.
Of course, the section that drew our attention was the Bonsai Collection, which we'll discuss in detail a bit later. With more than 50,000 members, it also offers classes, events, and programs, while members can enter the Chicago Botanic Garden at any time. Non-members need to register for visits first.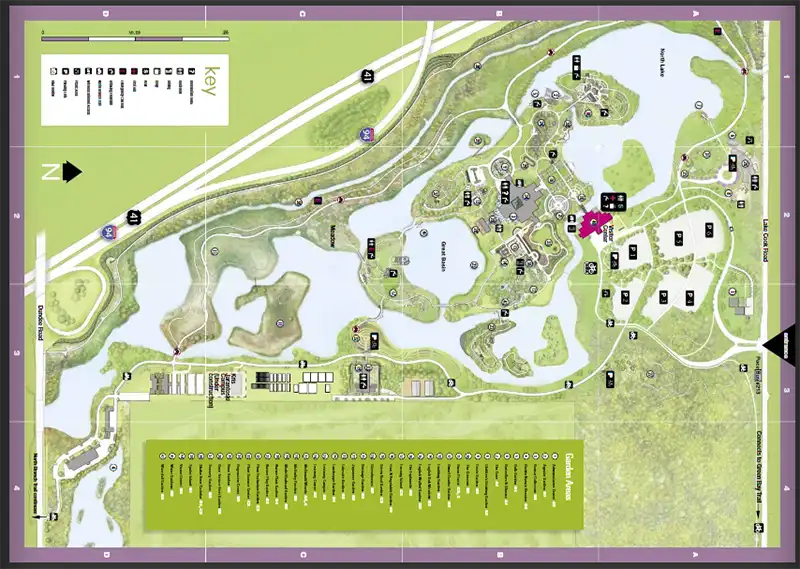 As you can see by the map, the Chicago Botanic Garden is quite extensive. The entrance is at Lake Cook Road, and from there you can enjoy a long walk on any of the islands. Even if you spent a full day there, you wouldn't be able to take everything in all at once, especially if you want to admire the true beauty of the collections.
On the eastern side, there's a North Branch trail if you want to skip the southern section of the Chicago Botanic Garden. There are also some paths for cyclists along the way, which is enjoyable if you take a slow ride along the beautiful road.
If you're keen to see what it looks like, the CBG site offers a virtual tour. Much like Google Maps, you can click on arrows to move in specific directions while seeing the plants in all their glory. Sure, it's not the real thing, but it's helpful for those who are overseas.
The Chicago Botanic Garden houses over 2.6 million types of living plants. There's a Plant Collections Department that oversees the records, making trips every now and again to document the current collection in each garden. What makes it more exciting is that there are specialty plants in terrestrial and aquatic displays.
You'll find native and non-native plants on the islands, covering more than 11,000 taxa. The largest collection is the herbaceous perennials. There are plenty of ornamental garden settings with woody trees, and it goes without saying that you'll see enough water displays around the islands.
If you're into specialty roses, the Chicago Botanic Garden also has the Krasberg Rose Garden you can visit. The main focus is on plants that resist diseases very well. There's even an advisor available who will walk and talk you through the various sections and species.
Finally, you should check out the National Collections. The CBG forms part of the Plant Collections Network, and as such, work towards conserving several sections of the plant kingdom. The four genera selected help towards research into the various species, which can be hard to perform in an uncontrolled environment.


Since the Chicago Botanic Garden has all of its fauna on record, they have several tools whereby you can readily identify any of the plants on the islands. The first consists of small boards by each section, which you can read when you pass by.
Another handy system is the mobile app, which you can use to see which plants are blooming at that time of the year. You can also insert a specific plant you're looking for, and the app will show you where it is if the CBG has it.
Finally, you can use the plant finder tool on the website itself. It works in the same way as the mobile app, but you don't need to pull out your phone to investigate the gardens. Simply type in the species you are looking for, or see which ones are blossoming.
Research and Conservation
Towards meeting its goals and missions, the Chicago Botanic Garden has several research and conservation projects underway. It follows the Negaunee Institute's methodology, which consists of five core focal points:
Understanding the diversity of plants and fungi
Mitigating diversity loss
Laying the foundation for healthy ecosystems
Studying interactions between plants, fungi, and animals
Investigating connections between people and plants
In essence, they're looking for ways to improve the relationship between plants and humans. To this end, they have plant collection programs that send members around the world to collect new specimens they can grow in the gardens. They even have a map that showcases where they have found various species.
When it comes to research and conservation, the Chicago Botanic Garden places heavy emphasis on action and engagement. They meet with community members, scientists, and practitioners to address any potential threats to plant life. Seed banks are also created to store seeds for research and special projects.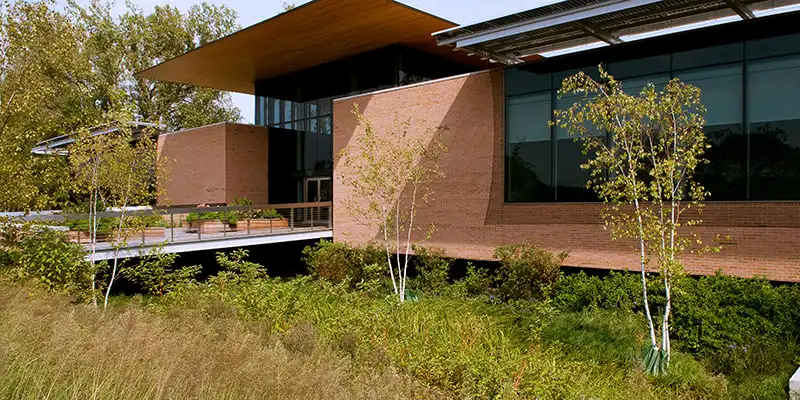 There's excellent attention paid to the future conservation of plants, not only in the Chicago Botanic Garden, but throughout the country. It assists with accredited programs and scholarships, aiding students in successfully completing their assignments. It provides seminars, workshops, and internships, among others.
Here are some of the academic programs it assists with:
Master's Program in Plant Biology and Conservation
Doctoral Program in Plant Biology and Conservation
Research Experiences for Undergraduates
Conservation and Land Management (CLM) Internship
Science Career Continuum
Chicago Botanic Garden Events
As an extra incentive for members to remain active, the Chicago Botanic Garden offers events throughout the year. One of the most popular ones for Halloween is the Night of 1,000 Jack-O-Lanterns, which is already sold out by early October. It's an excellent event for both children and adults to enjoy.
Other events include walking around specific gardens or dealing with significant topics. There are baking shows, such as the Hands-on Apple Baking, while they also do talks on how to plan your garden. You can learn about Japanese Ink Painting, or attend any of the Yoga classes on offer.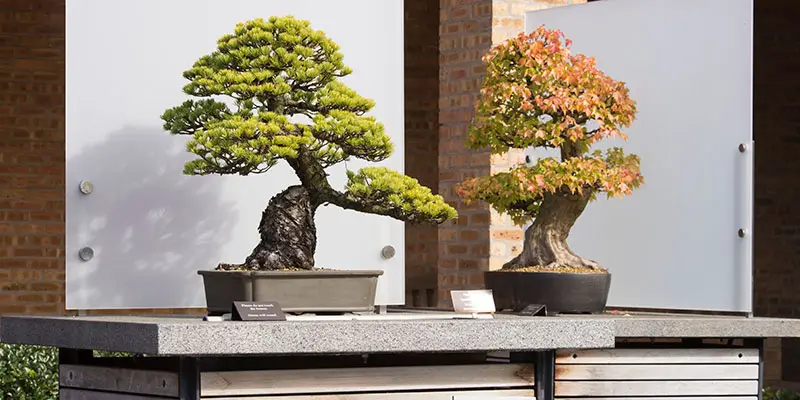 The part we have the most interest in is the Bonsai Collection. It contains more than 200 bonsais that include Junipers, Japanese White Pines, Asian Star Jasmines, and so much more. You'll see plenty of styles created by amazing bonsai artists, which is ideal for finding your inspiration for your own small tree.
Many bonsais are gifts from the Midwest Bonsai Society. Even Susumu Nakamura, a Japanese bonsai master, had presented several species, including a 100-year-old Japanese White Pine. You can see them all on special displays that were created for optimal viewing.
The bonsai gardens are usually available for viewing between April and October when they're growing. It also depends on the weather whether you'll get to see them on specific days. When the trees are dormant and resting, they don't usually open for visitors.
As you can see, we put a lot of work into getting to know more about the Chicago Botanic Garden, and for good reason. We fully support their efforts in conserving plants, especially bonsais. If we manage to pay them a visit, we'll take some photos to share on our Instagram feed.