The Best Bonsai Tools For Sale Online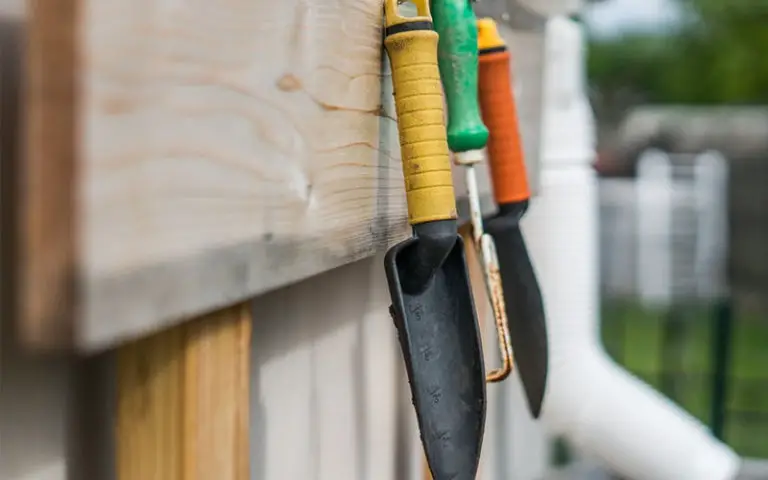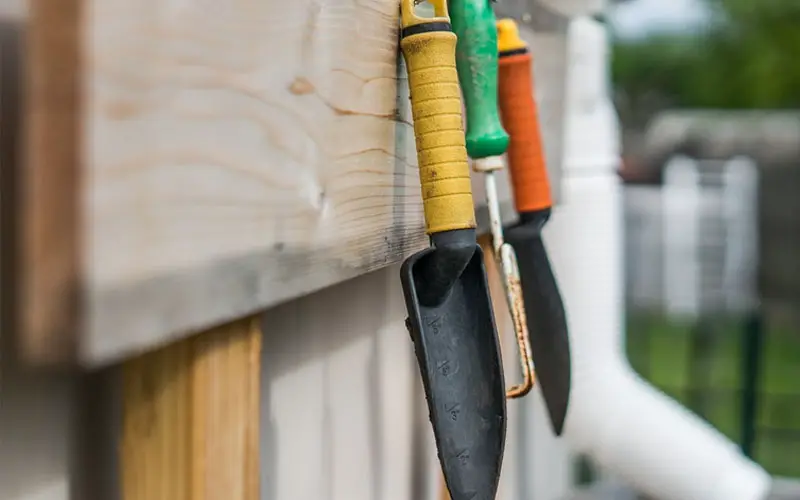 When you start your bonsai collection, you'll need the best bonsai tools to ensure you look after your trees properly. You can't use the same equipment as you do for your garden, as you're dealing with smaller branches and leaves. There are also items you'll need for advanced techniques, such as wires and root rakes.
Here's what you'll find in our guide for bonsai tools:
Here's what you'll find in our guide for bonsai tools:
Top Three Bonsai Tools For Sale
BloomGrow 120"x60"x80" Indoor Plant Grow Tent
CUTULAMO 6Pcs Stainless Steel
Master's Grade 7 PCS Bonsai Tool Set (kit)
Reviews Of The Best Bonsai Tools
We'll begin our article by heading straight into the product reviews for the best bonsai tools. You can read why we like them so much, but please continue until the end. We have some vital tips for how to choose the ones that suit your needs the most.
BloomGrow 120"x60"x80"

Indoor Plant Grow Tent
Review of the Unique Qualities
Here's a bonsai set that experts will love, especially when you're dealing with a species that's hard to grow. The tent's interior has a reflective surface, while you'll find heavy-duty stitching to prevent leaks. If you want to have some ventilation, you'll find several vents you can open.
There are also vents you can install, while there's a pair of shears included. If you're worried about sunlight and humidity levels, it includes an advanced hygrometer. You'll also find an inline fan to assist with air circulation, while the filter will ensure that the air remains clean.
When you're stuck with a bonsai species that's very finicky regarding surrounding conditions, it's best to rely on one of these growing tents. We don't recommend them for beginners, as we want you to get used to developing trees naturally. Also, you may turn the settings too high and cause damage to the bonsai instead.
Still, it's an excellent product if you want to transform a sapling into a beautiful piece of art. Remember to let your tree rest during the winter so it has energy for the upcoming spring.
Master's Grade 7 PCS

Bonsai Tool Set (kit)
Review of the Unique Qualities
Here's the perfect gift for a beginner. You'll receive an array of pruning tools for various parts of your bonsai tree, giving you scope for basic maintenance designing. The list of items includes a root cutter, wire scissors, two long-handle scissors, knob cutter, branch cutter, and tweezers.
The tools are handmade from stainless steel, which means they'll last you a long time if you look after them. There's a lifespan of three years, and the seller will send you a replacement if any of them fail within that time. You'll also receive a handy carry bag to keep everything in place.
This product is one of those bulk sets where you receive almost everything you need to get started. Sure, it wouldn't hurt if it also had cleaning and sharpening equipment, but it's enough to get any beginner excited. Of course, the prize is the three-year warranty in case any of the tools fails.
CUTULAMO 6Pcs Stainless Steel

Bonsai Pruning Tool kit with Storage Bag
Review of the Unique Qualities
Here's another set of bonsai tools that's ideal for beginners looking to prune for the first time. It has a black bag for keeping the stainless steel equipment in place for easy transport. When it comes to the items, you'll receive a root rake, root scissors, oblique scissors, wire-drawing pliers, spherical scissors, and bud cutters.
The toolkit gives you a wide range of activities to perform. Not only can you prune the leaves and branches, but you'll also have the chance to work on the roots. If you have a large collection of bonsais to replant when spring arrives, it'll certainly come in handy.
While there's only a small selection of tools available, the bundle is suitable for minor maintenance every season. You may want to add some more items to the list, but these will work perfectly well for the first few years. If you're a beginner with no tools at all, you'll want to get your hands on one of these.
Practicool Garden Potting Mix Sieve

- Stainless Steel Riddle
Review of the Unique Qualities
Every few years, you'll want to repot your bonsais into new soil so they can enjoy fresh substrates, nutrients, and air. Old soil becomes clumpy, which can lead to diseases like root rot if you're not careful. However, the new soil may be too granular or contain fine particles, which can prevent the roots from soaking up liquid.
This range of potting meshes is ideal for sieving new soil before you place the bonsai in it. There are different sizes, working the soil through them in various ways. You'll have a looser consistency, giving the roots a better opportunity to grow and move through the particles.
Many people forget that maintaining the soil is just as vital for keeping the tree healthy as pruning the leaves. While you'll only need to perform this task every few years for a single species, it also depends on how many bonsais you and when the replanting time is for each of them. You may also need to undertake emergency repotting if there's an issue with the soil or diseases.
koncy 2 in 1 Grafting Tool Garden Grafting Tool

Pruning Shears Grafting Cutting Tool Set
Review of the Unique Qualities
This grafting tool has a 2-in-1 design that sets it apart from others. While you can slice a branch at an angle to form the fusing location, you can also trim it in the same way as branch cutters. What makes the product outstanding is that there's a pack of extra blades that'll last you a long time.
The handle has a non-slip surface to make it easier for the trickier handles. There's tape for holding the grafting joint in place, ensuring that it heals properly with no infection. Altogether, this bonsai tool will deliver a higher survival rate while ensuring that you get a clean cut.
Grafting is an advanced technique you shouldn't take lightly. Only the most experienced bonsai growers get it right, but you'll have more success with a tool like this one. We're also impressed with how many extra blades there are, which means you won't need to order more too soon.
TimmyHouse 34 Pieces

Bonsai Tools Kit
Review of the Unique Qualities
If you're looking for an extravagant bonsai tool kit that has a bit of everything, we may have found the optimal solution for you. There are several items you can use for pruning roots, branches, twigs, and leaves. You can also work on knobs or design some deadwood, while there's a brush to neaten up afterward.
When you want to play around with bending, there are wires in five different sizes. The material is anodized aluminum, which is ideal for working with bonsais. The wires come in a dark brown color so that it blends in with the rest of your tree.
While there isn't a carry case for all these tools, you'll have fun pinning them on a board or placing them in your workshop storage unit. With so many items included, you won't really need to hunt around for others. The only aspect you may want to look into is purchasing some cleaning and anti-rust supplies.
thegreatshopman 10-Pc Bonsai Tool Kit

Carbon Steel Bonsai Tools
Review of the Unique Qualities
As you can tell, we really love these carry bag bonsai tool kits here at Bonsai Alchemist. If you only need one or two items, there's no reason you can't buy them separately. We prefer getting several items in one bundle, though, which is recommended for beginners.
Besides the carbon steel tools, you'll also receive anodized aluminum wires for shaping the structure. There are root instruments included for when you need to do some pruning and cleaning during the replanting season. When you're ready to clean it all up, there's a brush that won't do any damage to surfaces or branches.
If you prefer the carbon steel look to stainless, you can't go wrong with this product. It would have been nicer if there were some cleaning liquid or sharpening items, but there's no reason you can't buy them separately from a bonsai supply store. In the end, you'll have most of what you need to maintain your bonsais.
6 PCS Bonsai Tool Set (kit)
Review of the Unique Qualities
We love the roll-up design of this carry case, making it easier to store and move around. The composite steel is a nice touch, presenting a surface that has six passes for polishing to prevent rust from forming. The handles have ergonomic designs that make them easier to grasp and use.
The tools and bag are lightweight, so you don't have to worry too much about where you place them. They're also easy to retrieve, with small belts on the inside to hold the shears and cutters in place. The variety in blades means you can use them for several applications on your bonsai, whether trimming branches, leaves, or knobs.
We love introducing fancy, quality tools for beginners who may have nothing at the moment for pruning and maintenance. Not only is it perfect for home growers, but you can also take it with you on your trips to your holiday cabin. Just be careful not to let the instruments fall out of the pouch.
The Top Uses of Tools for Bonsais
Now that we've shown you our top selection of the best bonsai tools for sale, it's worth mentioning that there's plenty of other equipment you should consider for your nursery. While you may not need all of them in the beginning stages, you should look into buying some of them as you advance with your skills.
Here's a quick look at the basic and advanced bonsai tools you'll find at your local store or for sale online.
Pruning and Design
There are four main classes of bonsai pruning tools that are used for maintenance and design. The first is shears, for which there is a massive variety. They differ in the blade and handle length, shape, and cutting angle. You even get those that are designed for a specific species or style.
Next on the list is the concave cutter. While shears mainly focus on twigs and branches, these tools deal with knobs and cutting branches at the base that leaves a slight slice for better healing. They are also available in various shapes and sizes, depending on the task you have at hand.
The final two classes are saws and knives, which both serve the same purpose. You'll use these when the branches or stems are too thick for the first two categories, but extreme care needs to be taken. You can cause severe damage to your bonsai tree if you don't use them properly.
Roots and Repotting
When it's time to repot a bonsai tree, you'll need to remove the soil and roots from the pot. There are specialized sickles to help with this task, which are especially helpful when the soil refused to budge. You should also invest in some sheets or bags to catch the soil as it falls and not create a mess.
You'll need to prune the roots back so that there's room for future growth. Root rakes and hooks come in handy, letting your clear the root ball of the old soil before placing the bonsai in the new substrate. You can also use shears to shorten some of the roots, but take care not to remove too many of them.
When you're ready to place your bonsai in the pot, there are a few things you may need:
Sieve: Removes fine particles and breaks down more granular components
Scoops: Places soil in the container, especially when you have overhanging branches that make it more challenging
Bamboo or chopsticks: Presses the soil between the roots without damaging them
Tweezer spatula: Removes weeds from or applies moss to the soil surface.
Bending and Wiring
Wires are effective for bending branches and trunks into shape for a future design you have in mind. There are various diameters and lengths you can buy, and it all depends on how thick and long the object is you want to bend. You can choose between anodized aluminum and annealed copper.
However, you might have strong branches you want to bend without fear of breaking them. One method that works well is placing wet raffia around them before you secure the wire. It'll make the branch more supple and easier to turn and bend without serious injury. You can also use rubber tapes or bicycle tubes over gauze.
If you're going to use guy wires, we recommend obtaining transparent tubes made of rubber to protect the branches or trunks. There are also unique clamps or steel levers available if you're dealing with massively thick objects. Finally, you can use iron rebars with wooden wedges and guy wires.
Working with Deadwood
Some bonsai enthusiasts transform portions of a tree into deadwood. They attempt to simulate nature where you find massive trees with parts that are dead due to lightning, fire, or some other form of severe damage. To make this effect look nature on the bonsai, there are many tools you can use.
The branch splitter provides several means for splitting stumps or dead branches. You can use it to break small wooden particles on the trunk or branches, or you can pull fibers on conifers that have a fibrous structure. In the end, you can clean the object while creating the optimal deadwood effect.
A slim chisel is also suitable for lifting up the wood fibers. If you're keen on peeling the bark, you can use carving hooks or loop knives designed specifically for this purpose. These tools also let you craft small furrows in the deadwood for extra appeal.
There are too many types of carvers to list here that help you with smoothing, shaping, hollowing, or narrowing. You can use a gas torch to eliminate any markings you left behind, which are cleaned off with steel brushes. Finally, feel free to preserve your final design with a wood hardener.
Propagation
Growing a new bonsai from the one you already have is always a fun experience. Also, it's a great way to acquire a new tree for free by collecting cuttings and seeds from the wild. However, there are different ways to propagate various species, and there's a list of tools that go along with each method.
For instance, there are smooth, grafting knives you can use if you want to fuse one tree with another to help the new one grow. You'll also need knives, cutters, and covering material for air layering. Cuttings and seeds may be easy to propagate in some instances, while in others you'll need liquid bonsai supplies or sanitary equipment.
Electrical Tools
Some people prefer to use electrical hand tools when working with bonsais or deadwood. There's a wide variety of drills, bits, small sanders, and other equipment you can use to make the job easier if you prefer. However, care should always be taken not to use something so powerful that it hurts your tree.
You'll also need safety equipment when working with these tools. You don't want a stray piece of wood flying into your eye or causing damage to your hands. Protective wear is definitely on your list of equipment to buy if you're going to go this route with maintaining your bonsai tree.
General Maintenance
Owning any of the above equipment can be exciting, especially if you start collecting and using several of them. You'll need to keep them sharp, clean, and clear of rust so that you can extend the expected lifespan. The last thing you want is to ruin a perfectly good pair of shears within the first few months.
Rust erasers are excellent for quickly eliminating dirt or rust you find on the steel. You'll need some sharpeners to keep the blades in peak condition; otherwise, you may end up damaging your tree. Finally, you should get some disinfectants to prevent the spread of viruses, bacteria, and fungi from one species to another.
Watering
There are many ways in which you can water your vast bonsai collection. If you have them outsides, a simple solution is a garden hose with a sprinkler attachment. The key is releasing fine droplets out the end of the hose so that they don't cause too much change in the soil.
You can also use a watering can or ball-shower. You'll find a variety of shapes and sizes available online, but the ones with long necks and small holes on the nozzle are ideal. There needs to be enough pressure in the neck to release the liquid in small droplets.
Bonsai trees need enough humidity in the day, which can be challenging to attain in dry climates. A mister is an excellent idea to keep the foliage and air around it moist. Another solution is a humidity tray, where you place water among stones for evaporation into the air.
If you're away from home a lot, you'll need to invest in an automated irrigation system. While you can attach sprinkler heads to the pipes, it may not work for indoor bonsais. You can purchase slow-releasing taps that drip for several minutes on the soil instead of spraying overhead.
Surfaces
When you work with a bonsai during maintenance or design pruning, you often have to turn it around to trim on a different side. It may result in scratching the table you're working on or disturbing the leaves and twigs you're trying to keep in place. Depending on how big the tree is, you may also find it difficult to move all the time.
Turntables are the ideal solution for this situation. With the click of a button, the surface will turn until you have the tree in the position you need it to be. You won't damage the tabletop, and it saves your arms and hands for the job at hand.
How We Picked Our Top Selection
We don't play "eeny meeny miny moe" when choosing the best bonsai pots for our list. We have a few select criteria we work through in general when it comes to the right equipment. We'll show you how we do it before explaining what you should assess.
Quality
While quality may hard to determine while evaluating products, there are some items where we can see if it's inferior or superior. We prefer our blades sharp and our wires strong. If the product doesn't last long enough for us to enjoy it for several seasons, we're not placing it on our list.
Price vs Value
Just because an item is affordable doesn't mean that it lacks in value. Sometimes, you'll find bonsai tools on sale for a promotional event or to eliminate the final stock. There are some tools that are expensive for a reason, so we don't mind paying top-dollar for it. It all depends on how well it serves its purpose.
Volume
Sometimes, it's better to buy items in bulk or packs, especially if you're a beginner. You don't want to waste time and money spending months buying tools one by one when you can acquire several at a time. It also helps to buy a massive volume of an item to keep you longer, such as wires.
Customer Reviews
While we love that you respect our opinion on these products, we also pay attention to what other customers have to say. We might have an excellent experience with bonsai tools, but the other buyers are experience problems on their side. It's better to take an average of everyone's opinions for a general overview.
What Factors to Consider When Buying Your First Set of Tools
You'll also need to do some homework before buying any of the mentioned bonsai pots for sale. Even if you follow our guidance and recommendations, it doesn't mean you'll be satisfied. Here are a few aspects you need to look at before sending your credit card details to the seller.
Purpose
You need to ensure you're buying the right tools for the task you have in mind. Sure, shears are excellent for shearing, but do you know what shape and size you need for your tree? It's best if you do extensive research first before buying one.
Maintenance
Another aspect to keep in mind is that you'll need to maintain the tools you want to buy. Some of them need oiling from time to time, while you'll need to sharpen others. It'll be worth your time seeing how much energy, time, and money will be needed for general maintenance.
Lifespan
Nothing lasts forever, as the classic expression goes. Bonsai tools are no different. Some of them are built to last for several years, while others will only keep you for a few months. You'll need to keep this in mind when deciding which and how many items you need for the next year.
Material
The tool quality is dependent on the material in many instances. For instance, anodized aluminum and annealed copper are better for wiring than other types. You'll also want to check if the cutters and blades are made from stainless steel or similarly strong material.
We hope you've enjoyed this extensive journey into choosing the right bonsai tools for your collection. As you can see, it's not about finding that looks pretty or has extra bells and whistles. You need to study the function of each one to see how it can help you maintain your bonsai tree.
There are so many questions people always ask about bonsai tools online. We've taken the liberty to answer a few of them here while adding some of our own. Don't be afraid to email us if you have anything else on your mind. We don't mind at all.