South African Resident Reveals Massive Bonsai Collection
Many of us have a decent collection of bonsai trees in our homes or outside. I myself have about 25, some of which are still seedlings and can't really be classified as bonsais. Farouk Patel, a member of the Durban Bonsai Society in South Africa, has more than 1,000 in his yard that he's cultivated over the past decades.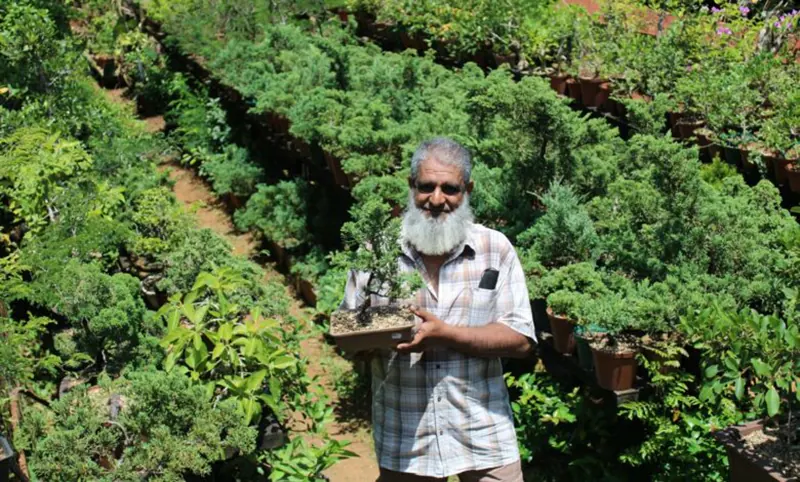 Meet Faroul Patel, owner of more than 1,000 bonsai trees
Mr. Patel has spent more than 30 years tending to his orchard of bonsai trees. He joined the Durban Bonsai Society quite a while back, which is when his passion for the plants in containers grew. As someone that's addicted to propagating and collecting them, I completely understand where he's coming from.
In an interview, Mr. Patel had this to say:
"The art began about four 4 000 years ago in China, where it was known as Penjing. The Japanese took it further, using the art as something spiritual. Bonsai has been around for a long time and one of its goals is to create a miniaturized but realistic representation of nature in the form of a tree. I think that is often a misconception, that bonsai trees are species of dwarfed plants, but the truth is, any tree species can be bonsai."
Mr. Patel is correct about the bonsai misconception
It's not the first time we've heard this misconception, and he's correct. Those who don't understand the art of bonsai believe the small trees are an entirely different species. However, they're simply smaller versions of trees you'll find in the wild, kept small and planted in a pot.
Of course, there are many species that have some lore attached to them. Chinese Elm and Japanese Yew are steeped with rich histories, reaching into lore stemming from Greek, British, Celtic, and Scottish mythology, to name but a few. When we grow these bonsais in our home, we take a bit of that culture with us. 
Take a moment and read about the meaning of bonsai trees. Once you're done, you'll understand why Mr. Patel has such a love for growing as many of them as possible, adding to the heritage and legacy of the Japanese art.
Joining the Durban Bonsai Society
The Durban Bonsai Society is located in KZN, South Africa, along the east coast of the country. There are many bonsai societies in South Africa's provinces, each of them with enthusiastic members. However, Mr. Patel started by reading books on bonsai trees, which were usually based on the Northern Hemisphere.
He explained how the society changed things for him:
"It was really the society where I gained a deeper understanding and knowledge of bonsai. My knowledge grew in leaps and bounds because I was surrounded by other people who have similar passions and had been doing it for much longer. If I had one bit of advice for those who have a passion for bonsai trees, it would be to become a member of the society. Not only do you broaden your knowledge, but you interact with people who have similar passions that you do."
At Bonsai Alchemist, we certainly recommend you look for an association if you want to broaden your knowledge. You can ask at a bonsai store near you if they know of any societies you can join.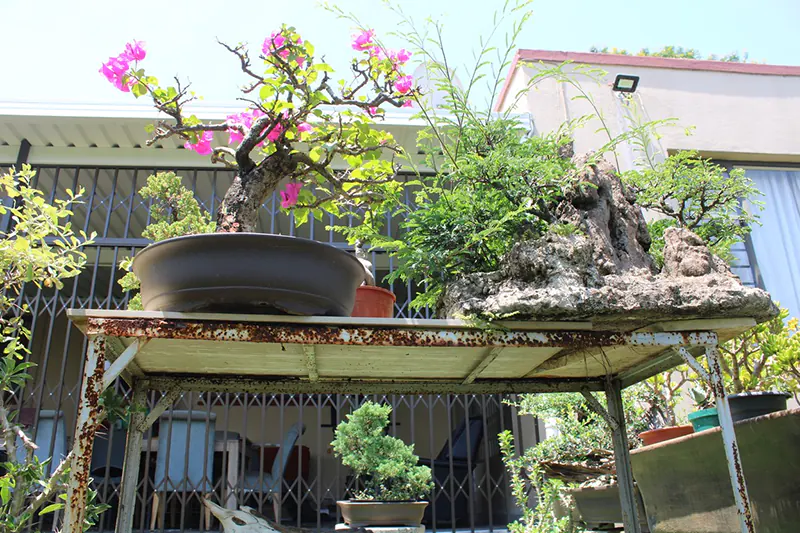 Be like Mr. Patel: Grow some bonsais
Mr. Patel isn't only creating an outstanding experience for himself. With proper bonsai tree care, those small items will outlast all of us, meaning they'll cater to several generations after we're gone. If I lived on a farm, I would certainly be collecting them on acres of land just for pure love. 

Original source: Northglen News
Newsletter
Subscribe to our newsletter and get the latest news and promotions. Be the first to learn about what's new in Bonsai Alchemist and get 0 spam emails from us.